In a heavily anticipated, closely watched, long awaited, season opener, the New York Islanders will host the powerhouse Florida Panthers tonight in the inaugural game at the new Isles arena, Barclay's Center. Built originally as a basketball arena, the owners modified the building to accommodate ice hockey. Consequently, it wouldn't be surprising to see more than a few bouncing pucks tonight find nothing but net behind the opening night goaltenders.
The Islanders will start youngster Calvin Pickard, who will be stepping into his first opening night NEFHL game to face highly-regarded Frederick Anderson at the other end of the rink.
When the players line up at the blue line for the national anthem, center Alex Galchenyuk will stand with wingers Nino Neiderreiter and Dwight King while defensemen Alex Pietrangelo and newcomer Eric Gudbransen will round out the skaters. Facing them will be white-hot center Jamie Benn, wingers Tomas Tatar, Gustav Nyquist and defensemen Cam Fowler and the dynamic Aaron Ekblad.
Queried about his team's chances, GM Steve Reisman shook his head and said "You really have to admire what a veteran GM like Trevor Milwaukahee has done in such a short time. Not everyone could turn around a problematic franchise so quickly. It just goes to show that good management can field a winning team that nobody gives a flying fuck about."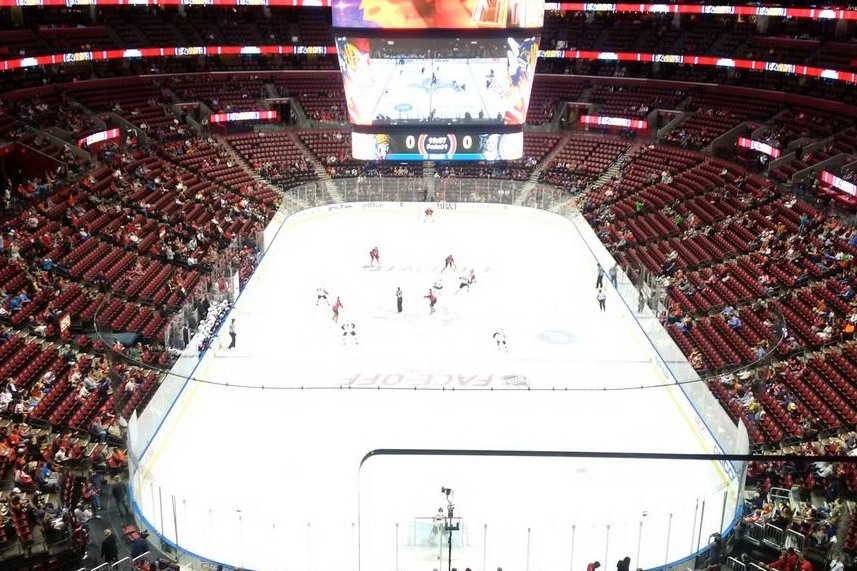 And this was a regular season game folks…
Needless to say, tonight's historic game is an absolute sell-out. Fans from all over the tri-state area have made their way to Brooklyn and are expected to practically fill the building for the pre-skate.
Stay tuned all season for timely updates on the rising fortunes of the New York Islanders.